This Manual has been prepared in order to guide you on how to use our platform as a Buyer. We want to ofer you all our tools in order to maximize your benefits. 
Step 1 Quick Navigation
Use our Search Bar to quickly look for the service and products you are searching for. 
As an example we used the word Tax and we found the category Tax Accountants. 
In the Service/Product Category page you will read the description of the services. If you wish to receive offers from Tax Accountants you will have to register. Follow the link to do so.
You can find all of our categories on our landing page. 
Navigate on our main menu and visit our support center for answers to all your questions. We cover everything through video and tutorials. 
If you wish to talk with use share your contact details with our chat bot and we will contact you the soonest possible.
Step 2 Registration 
Go to our main menu and select Register. 
Fill in your Company details and press register. 
To unlock your Dashboard you have to select a Membership level. The Buyer Subscription is free. 
Select the Free Membership on top of the board. 
Agree on the terms and conditions and press submit. 
After competing the Membership phase you can log in to the platform.
Fill in your username and password and press log in. 
Attention. You will have to wait for a few hours before you log in because we need to check out your details and approve your account. 
Step 3 Publish a Buyer Request
Once you are logged in you will see your dashboard. Select add a project. 
Fill in a Project Title that best describes your request. Select the Category of your request by ticking one of the categories in English. 
Add a project description with the exact specs and you have the option to upload files as well that will help the Vendors to sent you quality and precise offers. 
You will see all of your Requests in your dashboard. You will receive the offers in your e mail. You always stay anonymous till the moment you select a winner and then both sides will share their contact details. 
Step 4 Launch an auction
Select the Launch an auction button. In the next screen fill in your password. 
Click on the WP Auction button. 
Select New Auction and fill in all the details. Your auction tittle, specs, start and end dates, Start Price and Buy now price. 
You can also upload images and other details. Please be precise on what you are asking for and the pricing as well.
That's it. You are now ready to launch your auction. 
Attention. Your auction will not get published automatically. We will check all the details and publish your auction in our private section where only accredited suppliers will have the opportunity to bid. 
Step 5 Work with our Market Research Team
Through your dashboard you can access our Project Management Tool. In the next screen fill in your password.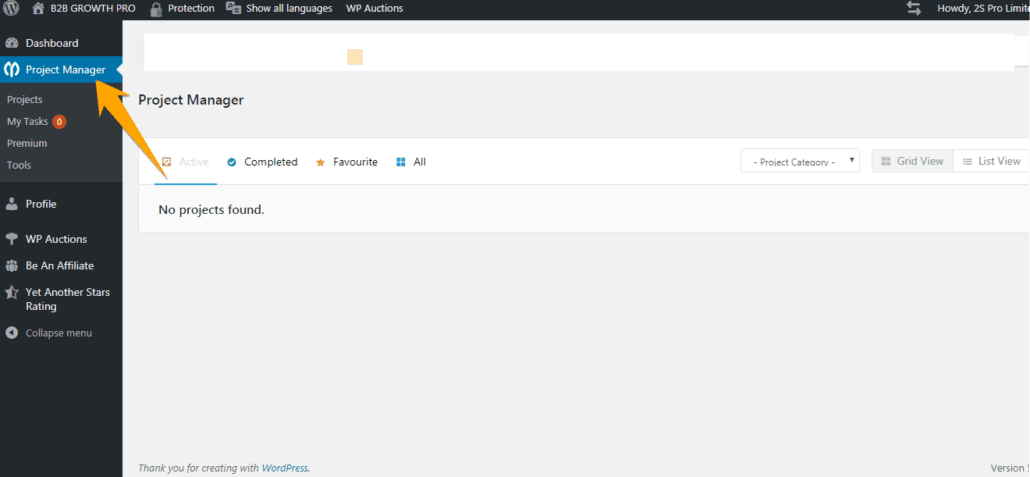 Select the project manager button. You will be able to access your Vendor Database and speak with your project manager. 
Step 6 Search our Vendor Database
Go to our news section and through the search tool select the Vendor Database Category.
You will have access to our full list of Vendors. 
For each vendor your can access their full profile and see the ratings from Buyers that have worked with them.
Step 7 Buy Product and Services
Now you are able to buy Product and Services in our Marketplace. 
Use the Main Menu and go to the Marketplace directly or
Press the Buy Products and Services Button. 
Once you enter the Marketplace you can see all the Sell Ads and the Search Tool at the right. 
Once you enter an Auction page you can see all the details and request to bid.